Send Inquiry
Secondary Treatment (Biological Treatment)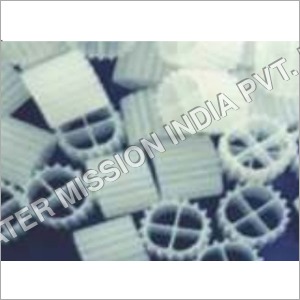 Secondary Treatment (Biological Treatment)
We have marked a distinct position in the domain by offering Secondary Treatment (Biological Treatment). The main aim of this treatment is the further treatment of the effluent from primary treatment to remove the residual organics and suspended solids. It involves the removal of biodegradable dissolved and colloidal organic matter using aerobic biological treatment processes. This treatment is performed in the presence of oxygen by aerobic microorganisms that metabolize the organic matter in the wastewater. In Secondary Treatment (Biological Treatment) several aerobic biological processes are used. This treatment method uses biological processes to catch the dissolved organic matter missed in primary treatment.
Further Details:
Mainly contributes in Biological Oxygen Load reduction of the Influent/Sewage by various methods. Specialized culture resist in high salt element.
Oxidizing Biocides :

Chlorine & its various forms
Bromine
Chlorine di-oxide
Ozone
Hydrogen peroxide
Halogen donors/
Halogen releasing compounds
Corrosion inhibitors :

Molybdates, Nitrites & Silicate Based Inhibitor
Poly & Organophosphonate Based Inhibitor
Organophosphonate Based Inhibitor
Zinc & Organophosphonate Based Inhibitor
Zinc, Organophosphonate & Orthophosphate Based Inhibitor
Zinc, Meta/pyro Phosphate Based Inhibitor
Zinc, Meta/pyrophosphate &
Organophosphonate Based inhibitor
Meta/pyro Phosphate Based Inhibitor
Zinc Based Inhibitor
Bio dispersants :

Adduct of Ethylene and Propylene Oxides .
Adduct of Amines and Fatty Acids
Nonxidizing biocides :
MBT - Based Biocide
Quat - Based Biocide
Amine Based Biocide
DBNPA - Based Biocide
Bronopol - Based Biocide
Dichlorophene - Biocide
Gluteraldehyde - Biocide
Isothiozoiine - Biocide
Carbamate - Biocide
Dispersants :

Low Molecular weight Homopolymer
Low Molecular Weight Co-Polymer
Terpolmer
Quat/Tetra-Polymer
Iron Dispersant
Antiscalents :

Low Molecular Weight Polymeric Antiscalent
Organophosphonate Based Antiscalent
Phosphonate & Polymeric Antiscalent
Chlorine Dioxide:
"Khlorox" A versatile generator, produces chlorine dioxide a very powerful biocide and a strong oxidizing agent. The build in reactor developed by our technocrats has its uniqueness in Converting with or without chlorine gas into chlorine dioxide. "Khlorox" is equipped with a PH controller and ORP Meter, that Control the dosing of "Khlorox-786" catalyst, there by effective and efficient dosing is made for the conversion as against the Reactant fed into the system.