Send Inquiry
Primary Treatment (Physicochemical Treatment)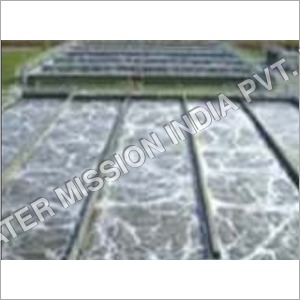 Primary Treatment (Physicochemical Treatment)
Primary Treatment comprises of screening of Effluent / sewage with bar screens. Oil and grease removal from the screened sewage is done by oil skimmers. It also used for Primary collection & Equalization. Primary chemicals to reduce sludge & COD reduction.
Oxidizing Biocides :

Chlorine & its various forms
Bromine
Chlorine di-oxide
Ozone
Hydrogen peroxide
Halogen donors/
Halogen releasing compounds
Corrosion inhibitors :

Molybdates, Nitrites & Silicate Based Inhibitor
Poly & Organophosphonate Based Inhibitor
Organophosphonate Based Inhibitor
Zinc & Organophosphonate Based Inhibitor
Zinc, Organophosphonate & Orthophosphate Based Inhibitor
Zinc, Meta/pyro Phosphate Based Inhibitor
Zinc, Meta/pyrophosphate &
Organophosphonate Based inhibitor
Meta/pyro Phosphate Based Inhibitor
Zinc Based Inhibitor
Bio dispersants :

Adduct of Ethylene and Propylene Oxides .
Adduct of Amines and Fatty Acids
Nonxidizing biocides :
MBT - Based Biocide
Quat - Based Biocide
Amine Based Biocide
DBNPA - Based Biocide
Bronopol - Based Biocide
Dichlorophene - Biocide
Gluteraldehyde - Biocide
Isothiozoiine - Biocide
Carbamate - Biocide
Dispersants :

Low Molecular weight Homopolymer
Low Molecular Weight Co-Polymer
Terpolmer
Quat/Tetra-Polymer
Iron Dispersant
Antiscalents :

Low Molecular Weight Polymeric Antiscalent
Organophosphonate Based Antiscalent
Phosphonate & Polymeric Antiscalent
Chlorine Dioxide:
"Khlorox" A versatile generator, produces chlorine dioxide a very powerful biocide and a strong oxidizing agent. The build in reactor developed by our technocrats has its uniqueness in Converting with or without chlorine gas into chlorine dioxide. "Khlorox" is equipped with a PH controller and ORP Meter, that Control the dosing of "Khlorox-786" catalyst, there by effective and efficient dosing is made for the conversion as against the Reactant fed into the system.