Send Inquiry
Industrial Waste Water Treatment Plants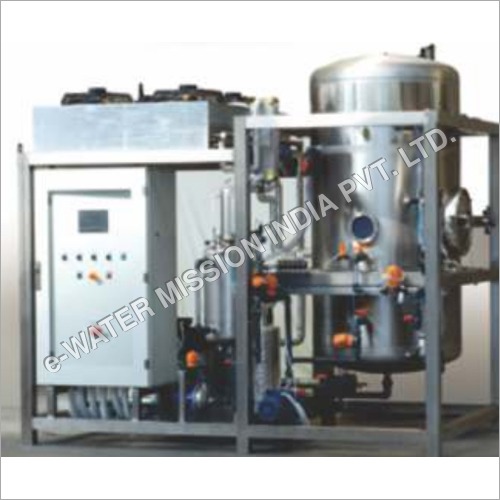 Industrial Waste Water Treatment Plants
Product Code : 15
Price And Quantity
Minimum Order Quantity
1 Set
We are a leading company specializing in the business of manufacturing and supplying Industrial Waste Water Treatment Plants. These plants are used for sewage treatment to remove contaminants from wastewater, primarily from household sewage. The plants ensure that the environment is kept clean, there is no water pollution and makes use of the most important natural resource; water. The treated water can be used for cooling machines in factories and industries and most importantly, it ensures that there is adequate water for other purposes like irrigation. To manufacture these Industrial Waste Water Treatment Plants we use optimum quality materials and components.
Further Details:

C & G Depurazione Industrial Srl has been operating in the industrial waste water treatment sector since 1971. The Know-How acquired from the design and construction of over 3,000 plants sold both in Italy and all over the world encourages the company to grow, innovate and develop constantly, too offer clients an even more efficient turnkey service, From the design to the installation, C & G offers every client a unique, tailor - made solution. with a well-stocked warehouse of spares, a team of engineers and specialized technicians always on call both in Italy and Abroad, C & G can guarantee and after - sales service of the very highest standard.
C & G staff in connected online to distributors, clients and suppliers to provide the fastest response and service to meet your every need.

The lay-out below shows a global solution to the problem of industrial effluent disposal, in other words. zero discharge Not one drop of polluting liquid will reach the drains. The volume of the liquid to be sent for disposal is highly concentrated.
Invention
A pioneer in vacuum evaporator technology
Innovative products
Quality
Plants designed and built to the quality standards of Italian craftsman
Tradition
After -sales service for our clients. environmental partners
Benefits of C & G plants :
Tailor made design
Designed to meet a client's specific requirements
Fully automatic work cycle
Extremely compact plants
Possibility of using electricity or alternative energy sources
Low energy consumption of high output
No emissions of fumes or bad smells
Constant parameters of the effects obtained
Remote operating parameter controls 24hrs / day continuous operation
High quality mechanical and electrical components
Simple and easy management
Easy maintenance.
Specific sectors of application :
Galvanic
Emulsions
Graphic arts
Pharmaceutical industry
Cosmetics
Engineering
Chemical industry
Foodstuffs
Recovery of raw materials
Zero discharge
Vacuum evaporators
V-NT Series
High Quality Condensate
Energy consumption reduced t o a minimum by using a heat pump in a vacuum. With an absolute pressure of 33 mbar in the boiling chamber, evaporation occurs at very low temperatures (=35oC).
Volumes processed 100 - 25,000 litres /d
Heat pump technology
Low boiling point
Ecological refrigerant circuit
Concentration up to 20 times
Fully automatic
Special steels resistant to aggressive liquids
Recovery of raw materials